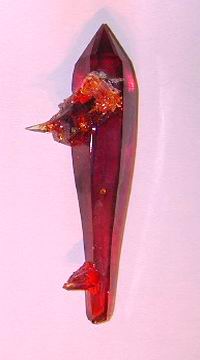 Zincite Sale
View a list of fine Zincite crystals & clusters from Poland, Silesia (historisch Schlesien)
You are welcome to Sylvia and Erich's Zincite Crystals. Dedicated to serve mineral collectors, science, God
museums, lapidary and last not least metaphysical professionals since 1978.
Last Update: May 18, 2013
Huge selection - all sizes and shapes!
We dig deeper - we grasp higher for you!
metaphysche Eigenschaften des Zinkit (deutsch)

Look here for Metaphysical Property of this Stone